"Walk & Talk Therapy" – by Adrianne Faye, MA, LMFT An Alternative Approach To Healing
Even at a young age I knew that being out in nature was good for me, both physically and mentally. My childhood friend and I played outside all day where we were surrounded by green trees and could sit by a beautiful pond. Now, many decades later, I have come to appreciate that being out in nature really is therapeutically good for all of us, and nourishes the soul. Whether it's from all the greenery, or simply the fresh air – it always brightens my day, and brings me into a more balanced state. There is something about the quiet calm of nature that is contagious, which promotes a quiet state of mind.
This is why I'm expanding my practice to offer clients the benefit of adding nature to their sessions with what I call "Walking and Talking Therapy." While it does not suit everyone, as many people prefer the cozy environment of my counseling space; for those who love the outdoors or feel they can open up more in the vastness of nature whilst walking along a lagoon, the beach, or a beautiful path, walking and talking counseling is a great option for them.
So why does walking outdoors help when having counseling?
We all know that any kind of exercise can help reduce levels of stress, depression and anxiety. When you combine exercise with the natural environment, you add a calming backdrop to any issues up for discussion. This applies to issues of bereavement, work-related stress, anger, relationship issues, life transitions, trauma, addictions or personal and professional obstacles.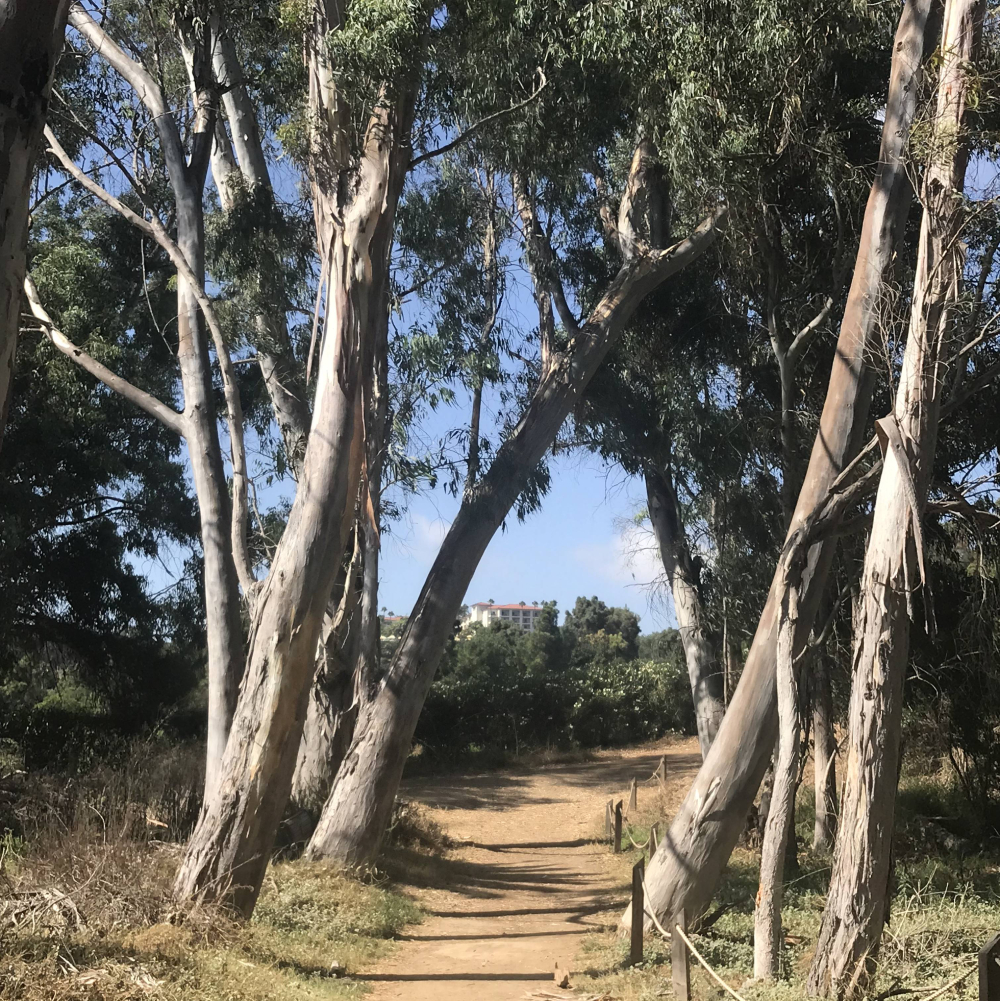 Clients say walking and talking therapy: 
Elicits clarity
Provides emotional balance
Increases
Enhances focus
Is motivating
And many more benefits as well.
Most people agree that there is something about getting out and moving that helps them relax. When relaxed, they can access deeper parts of themselves. This makes talking about difficult issues easier.
Walking and Talking therapy can be especially good for people who have had trouble finding the right therapy style that works for them. It also helps build rapport. Some people find it easier to talk while walking side by side, rather than looking directly at one another in the traditional office setting.
Think about the last time you took a walk. How much better did it make you feel? Did you feel more relaxed? Less stressed? Less lonely and a part of something bigger than yourself? Did it simply help you to enjoy your day more? Or could it have been that that exercise just invigorated you physically and mentally, motivating you to be more productive the rest of the day.
Bonus: For multi-taskers, there's always the benefit of getting some exercise and having a therapy session all in the same 50 minutes.
How does it work?
We will meet at an agreed upon trailhead, walking path, or beach, and briefly discuss any goals you would like to accomplish for the session. We will walk at a comfortable pace that allows us to talk easily. You can try it out once, or on a regular basis. It's up to you!
My goal is to help you grow from your life's challenges, heal from your pain, move out of negativity and limiting thoughts, and develop a more positive attitude towards life. I am simply there to "hold up the mirror" for you to view your own current state of mind, and see how that has been holding you back or moving you forward.
So who could benefit from Walk & Talk Therapy?
Anyone who would like to create a change in their lifestyle and incorporate physical exercise with talk therapy.
Anyone looking for an alternative to the in-office, face-to-face therapy approach.
Anyone who could benefit from the meditative and energizing effects of walking in nature, while being aware of the different smells, trees, and birds all around them.
Adrianne Faye, MA, LMFT Lives in Cardiff, CA and offers in-office, phone sessions and Walk and Talk Therapy sessions. For more information visit www.adrianneftherapist.com.